The MindSide Episode 111 – The Psychological and Physiological Impacts of Anxiety on Performance
"Pressure is one of the greatest, singular forces on our planet. With the right amount of pressure, just about anything can crack. Athletes face a mountain of pressure every day.  Pressure to perform. Pressure to Win. Pressure to beat out teammates for playing time. The anxiety that many athletes struggle with is a direct result of the pressures they face on a day to day basis. Dr. L Kevin Chapman, a licensed clinical psychologist in his own private practice, specializes in the assessment and treatment of anxiety…"
Click here to read more at the MindSide.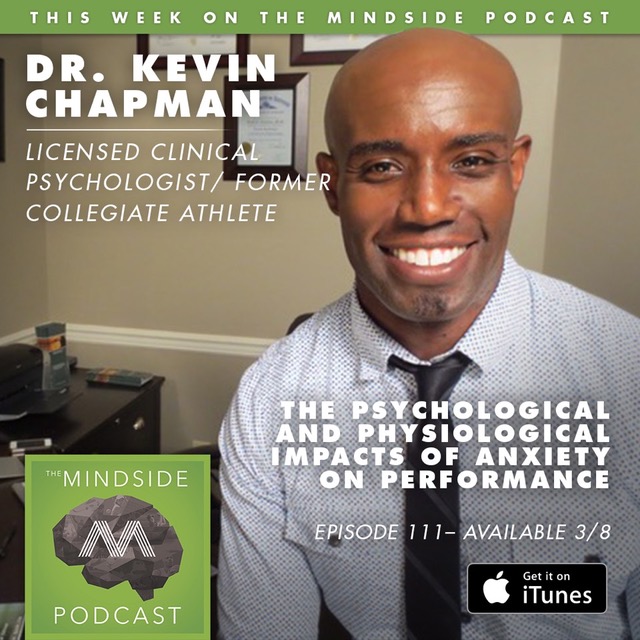 Other Related Media Links and Credits:




Power to Change TV Show
The Intersection Show National Podcast

KET Television

Today's Family Now



YouTube
As Seen on Charla Young Show | yourpowertv.com
As Seen on Wicked Sheets | PTSD & Night Sweats
As Seen on The Intersection | with Jeff Johnson and Elsa M.
Dr. Chapman regular contributes to the media and social media and is recognized as an expert for national programs and publications. Dr. Chapman's ability to educate the public on topics ranging from anxiety and related disorders to effective treatment has been publicized by a number of popular media outlets. Dr. Chapman also assists production companies with logistical considerations as they relate to the mental health of participants throughout the duration of various programs. Aside from being a prolific writer for the media, Dr. Chapman's ability to describe mental health conditions and the effective treatment of mental health conditions in the media to an increasingly diverse population makes him a heavily sought out contributor to a number of television networks. You will find examples of Dr. Chapman's media contributions below.
If you are interested in booking Dr. Chapman for a media appearance, please contact us.