Is Your Worry Normal or a Sign of an Anxiety Disorder?
By Margarita Tartakovsky, M.S. featuring Dr. Kevin Chapman:
https://psychcentral.com/blog/archives/2017/06/15/is-your-worry-normal-or-a-sign-of-an-anxiety-disorder/
Dr. Chapman appears as an Expert Cognitive Behavioral Therapist in 2 of the 23 video series. You can receive this full suite of Learning Cognitive-Behavior Therapy videos with the purchase of "Learning Cognitive-Behavior Therapy: An Illustrated Guide, Second Edition" featuring the following authors:
Jesse H. Wright, M.D., Ph.D., is Professor and Chief of Adult Psychiatry at the University of Louisville School of Medicine in Louisville, Kentucky.
Gregory K. Brown, Ph.D., is Research Associate Professor of Clinical Psychology in Psychiatry at the University of Pennsylvania School of Medicine in Philadelphia, Pennsylvania.
Michael E. Thase, M.D., is Professor and Chief of Adult Academic Psychiatry at the University of Pittsburgh Medical Center in Pittsburgh, Pennsylvania.
Monica R. Basco, Ph.D., is Associate Director Science Policy, Planning, and Analysis at the National Institutes of Health, Office of Research on Women's Health, Bethesda, Maryland.
https://www.appi.org/Learning_Cognitive-Behavior_Therapy_Second_Edition
The MindSide Episode 111 – The Psychological and Physiological Impacts of Anxiety on Performance
"Pressure is one of the greatest, singular forces on our planet. With the right amount of pressure, just about anything can crack. Athletes face a mountain of pressure every day.  Pressure to perform. Pressure to Win. Pressure to beat out teammates for playing time. The anxiety that many athletes struggle with is a direct result of the pressures they face on a day to day basis. Dr. L Kevin Chapman, a licensed clinical psychologist in his own private practice, specializes in the assessment and treatment of anxiety…"
Click here to read more at the MindSide.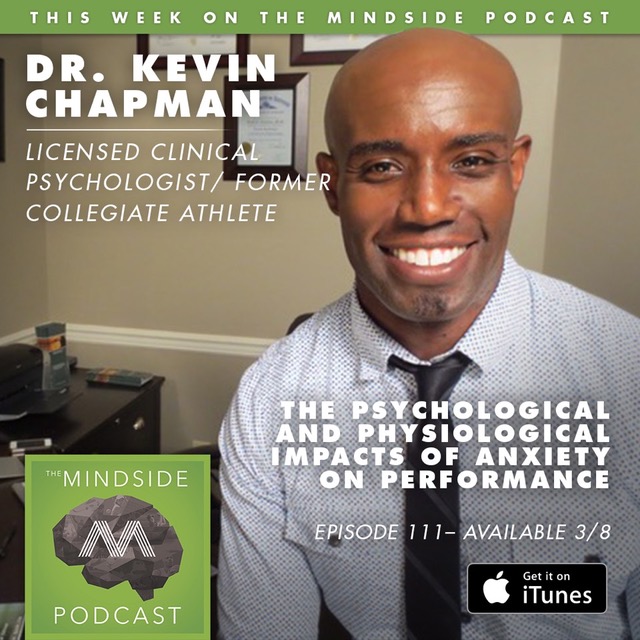 Kevin Chapman, PhD, a member of the Anxiety and Depression Association of America (ADAA) says that morning anxiety usually comes from not looking forward to what you have to do in the day, whether you have a big project due, or you feel unprepared for that big team meeting.
Dr. Kevin Chapman, a Kentucky-based psychologist who counts himself among Target's many fans, notes that one reason why Target in particular can entice unplanned spending is that the company has a long history of hiring and working with some of the best design minds. These people help ensure that not only are Target's in-house product ranges often a cut above others in their price bracket (hello, high-fashion collabs), but the aesthetic feel of their stores are, too.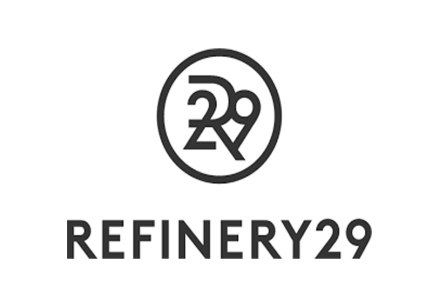 Unfortunately, obsessing over things until I get an answer is something that I do all the time. But as scattered as I feel when this happens, Kevin Chapman, PhD, a member of the Anxiety and Depression Association of America (ADAA), reassures me that overthinking or obsessing over things is extremely common in most people.
Other Related Media Links and Credits:




Power to Change TV Show
The Intersection Show National Podcast

KET Television

Today's Family Now



YouTube
As Seen on Charla Young Show | yourpowertv.com
As Seen on Wicked Sheets | PTSD & Night Sweats
As Seen on The Intersection | with Jeff Johnson and Elsa M.
Dr. Chapman regular contributes to the media and social media and is recognized as an expert for national programs and publications. Dr. Chapman's ability to educate the public on topics ranging from anxiety and related disorders to effective treatment has been publicized by a number of popular media outlets. Dr. Chapman also assists production companies with logistical considerations as they relate to the mental health of participants throughout the duration of various programs. Aside from being a prolific writer for the media, Dr. Chapman's ability to describe mental health conditions and the effective treatment of mental health conditions in the media to an increasingly diverse population makes him a heavily sought out contributor to a number of television networks. You will find examples of Dr. Chapman's media contributions below.
If you are interested in booking Dr. Chapman for a media appearance, please contact us.